64th International Film Festival in Berlin
6th till 16th February 2014
The world premiere of WesAnderson's The Grand Budapest Hotel
"The Grand"-Opening of the Berlinale
Interview with Catherine Deneuve
My favorite – The Little House by Yoji Yamada
Sam Riley's rising star
Yves Saint Laurent – the first French production of 2014
THE GRAND BUDAPEST HOTEL
The Grand Budapest Hotel (Studio Babelsberg production) recounts the   adventures of a legendary concierge (Ralph Fiennes) at a famous European hotel between the wars and a lobby boy (Tony Revolori) who becomes his trusted friend.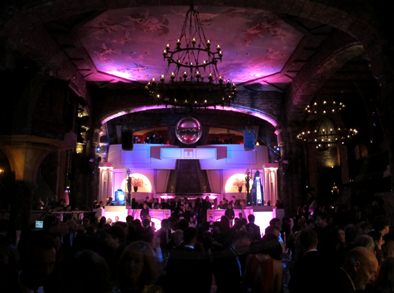 Unique visual style of the director, successful mix of novels by Stefan Zweig with hommage to "Shining" by Stanley Kubrick, and last but not least the great acting of Ralph Finnes as concierge who remains human being despite of all the personal and political changes.
The "Grand"-Opening took place at the Berlinale Palast on Potsdamer Square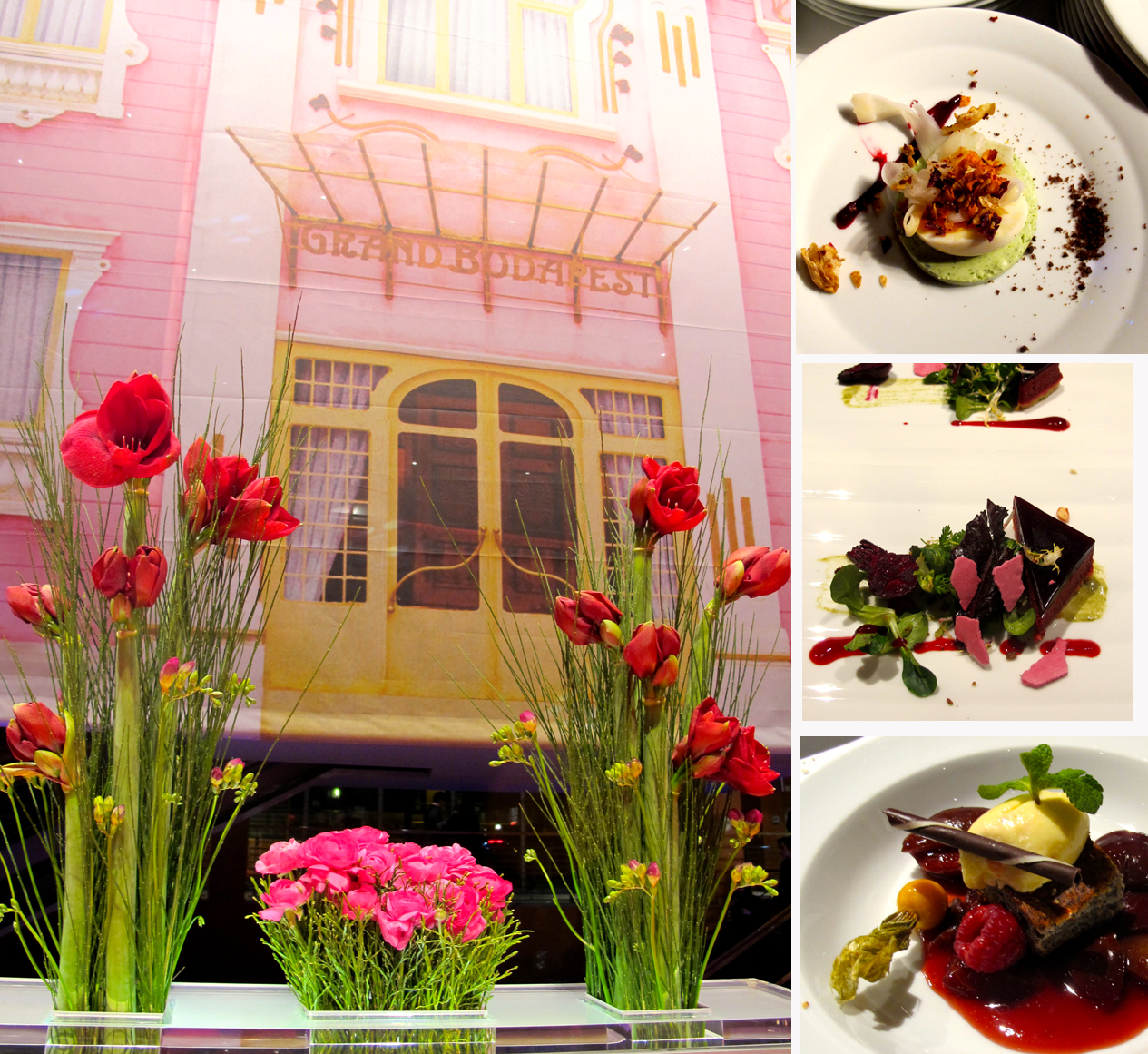 The career of the French screen royalty – CATHERINE DENEUVE – reached new horizons. More and more the audience watch her by playing strange characters – retired and neurotic. Same in the film "In the Courtyard" by Pierre Salvadori, where she is playing the woman who lives on the top floor of a Parisian house with her husband, who fears she might be going a cuckoo, because of her new discovery – a crack on the wall of their apartment.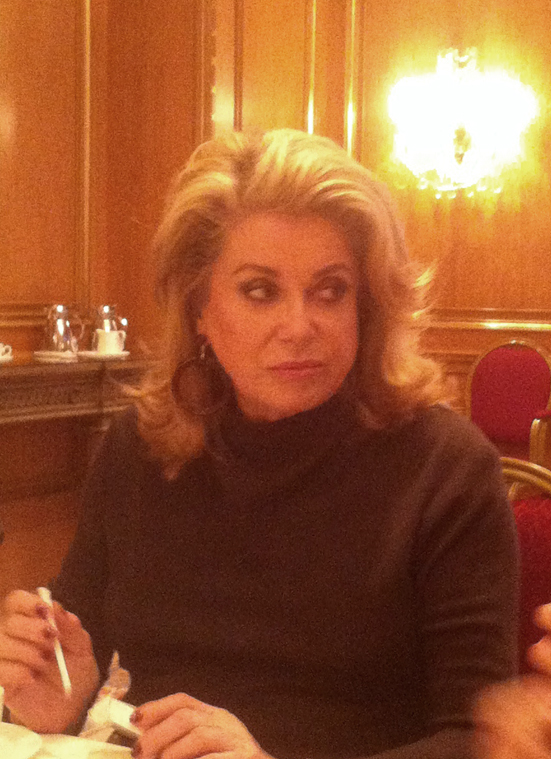 Catherine Deneuve in interview
Hotel "The Regent" Berlin
She is 70 years old,
has been on the screen 57 years
and she has made more than 100 films.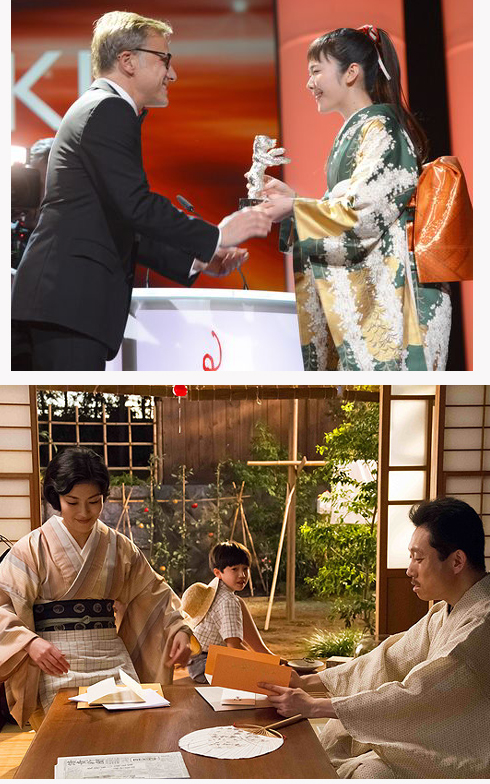 My personal favorite is the film The Little House by Yoji Yamada, adapted story about a love affair in an upper middle-class Tokyo household in the period before and during the World War II,
but mostly treasurable for the still and silent narrative, for romantic sensitive love and a valuation of the small things of everyday life.
The film has gotten off to a solid start at the Japanese box office, where Yamada's antiquated style still has admirers.
Japanese actress Haru Kuroki's (photo: she receives her award from Christoph Waltz) earned her the Silver Bear for Best Actress award, she plays a housemaid in the film.
A stranger rides into an isolated town, embarks on a personal quest for bloody revenge: so far,  every Western ever made. However, the big twist is that everyone's speaking German, even Sam Riley who plays the film's hero.
"The Dark Valley" by Austrian director Andreas Prochaska may be the first attempt at a "German-speaking Western".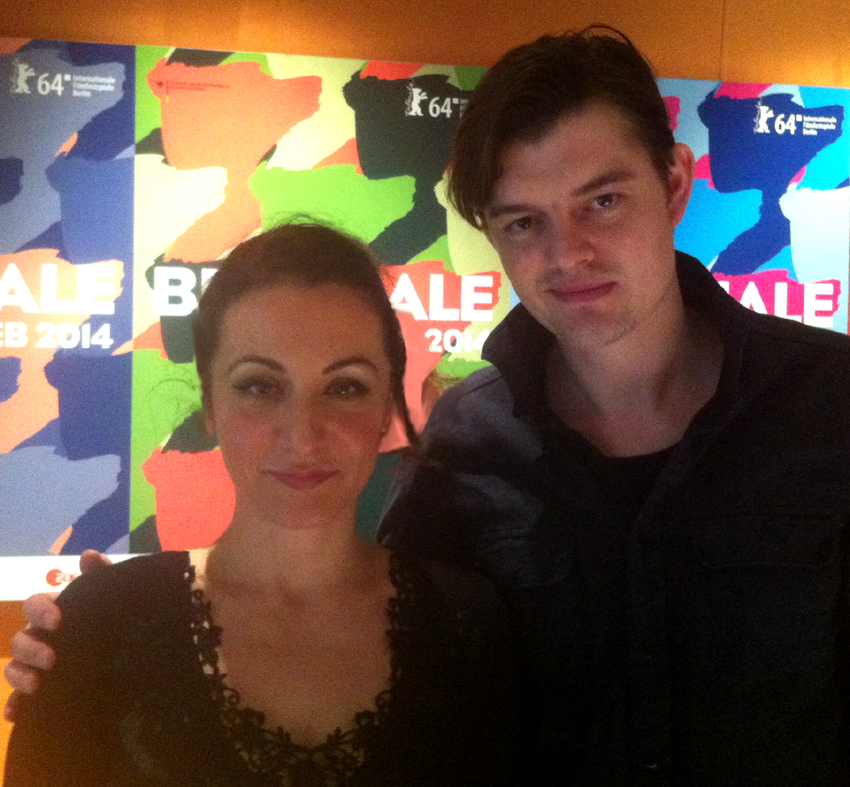 YVES SAINT LAURENT – THE FIRST
The Yves Saint Laurent film directed by Jalil Lespert is the first French production of this year about the famous couturier, which recounts the turbulent life of him, whose work was influenced by his personal life. The film begins in 1957 as Yves Saint Laurent, played to perfection by Pierre Niney, is named head of design at Dior. Documenting the designer's inspirations, his relationship with Pierre Bergé – his partner in both life and business, who supported the film.